Industry 4.0 is when components communicate independently with the production system and, if necessary, arrange for repairs themselves or reorder materials. It's when people, machines and industrial processes network intelligently.
With our smart factories, we are now facing the 4th Industrial Revolution. Will Industry 4.0 find its way into SMEs in the future?
The path to Industry 4.0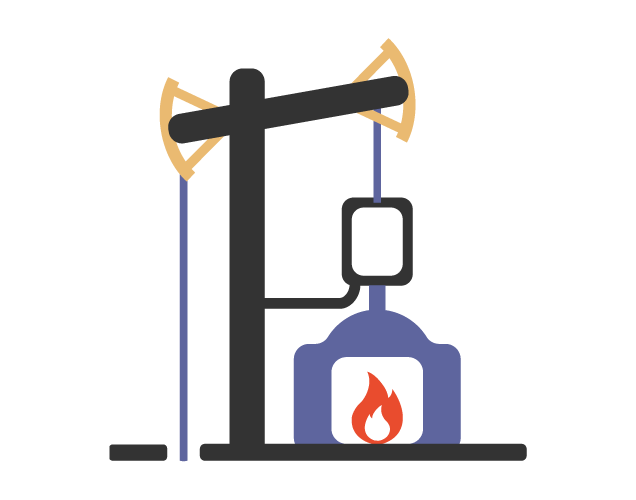 Industry 1.0
Mechanisation
Mechanisation of production plants with the help of water and steam power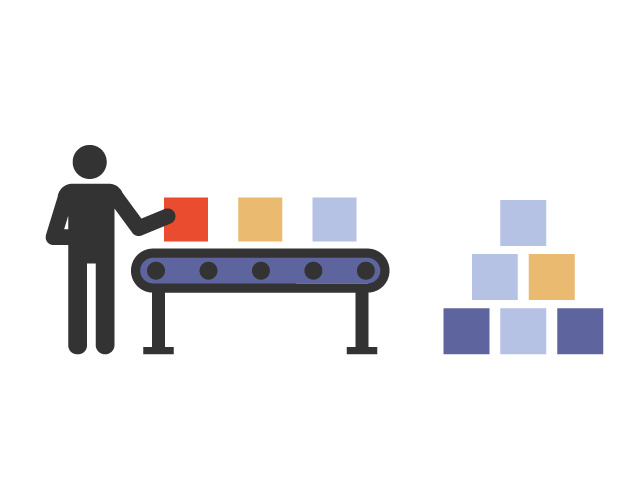 Industry 2.0
Electrification
Electrification of production for mass production based on division of labour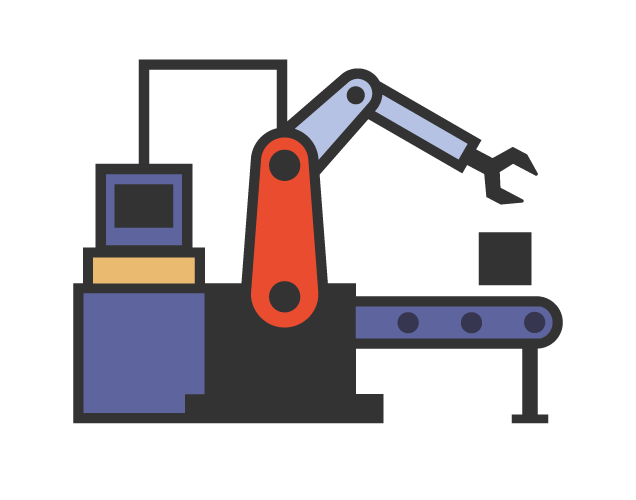 Industry 3.0
Automation
Automation through the use of electronics and information technology (IT)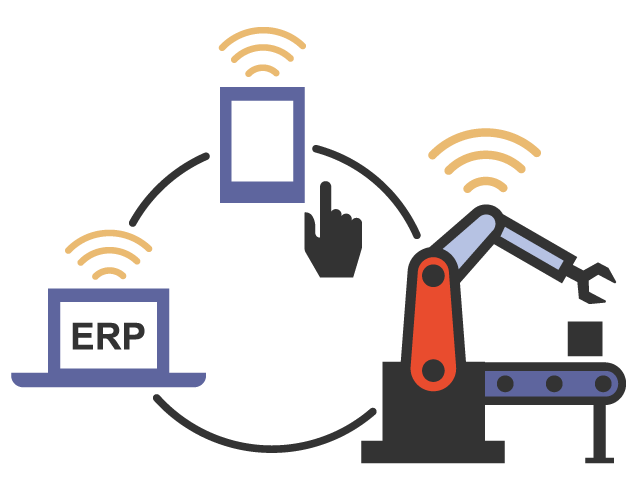 Industry 4.0
Networking
Networking based on cyber-physical systems
The Smart Factory is the target of the digital revolution
The Smart Factory is the holy grail of Industry 4.0. It represents a production environment that ideally organises itself without human intervention. Both manufacturing systems and logistics systems are integrated within it. Its core components include cyber-physical systems and intelligent networking.
WHAT DOES INDUSTRY 4.0 COVER?
The Boston Consulting Group has identified Industry 4.0's nine technological pillars, that when connected together creates complete integration from collecting data, through analysing it and taking positive actions as a result: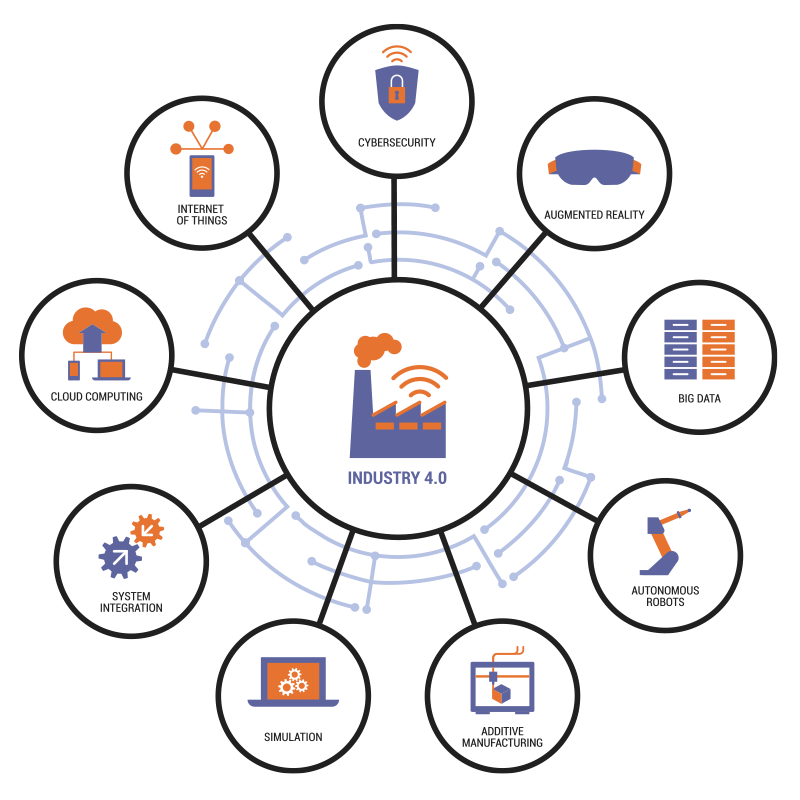 There is still a long way to go to the unmanned factory (Smart Factory). In Germany for example, according to Copa Data only 19% of companies have the Smart Factory as their goal. Smaller companies with an annual turnover of up to £50 million show the least commitment.
Motives for digitisation measures
Despite different motives for digitisation, increasing the (internal) efficiency and process transparency as well as cost cutting are the most important goals for all industries.
Efficiency
Mechanical engineering
83%
Efficiency
Automotive industry
100%
Process
Electronics industry
91%
Create synergies, digital and smart
Currently, only 5% of all European industrial companies use completely digital networks. One in five companies have at least partially implemented this.
Will Industry 4.0 find its way into
European SMEs in the future?
The question can still be answered with "if, then only very slowly". 77% of the companies want to deal more with the topic, but just under a third (29%) are still unsure about what Industry 4.0 actually is. Both politicians and associations are therefore working to educate and therefore intensify efforts.
Motives for driving Industry 4.0. in European SMEs
Companies that are already digitizing their processes cited the most important reasons for this as "technological changes" (82%) and "market and customer needs" (78%).
Production manufacturing using digital technologies
In automotive engineering and the food industry, production using digital technologies is the most advanced. 33% of companies with an annual turnover of over £100 million are partially or largely digitally networked. For small businesses, it's only 20%.
What is preventing companies from implementing it ?
A recent survey identified the following as the most significant barriers which are limiting adoption of these technologies:
What are the most significant barriers limiting your adoption of IoT/analytics solutions?
| | | |
| --- | --- | --- |
| | Percentage of respondents (top three barriers) | Change since 2016 |
| | | |
| --- | --- | --- |
| Security | 43% | |
| IT/IoT integration | 30% | |
| Unclear ROI | 29% | |
| Technical expertise | 27% | |
| Interoperability | 27% | |
| Data portability | 25% | |
| Vendor risk | 22% | |
| Transition risk | 22% | |
| Legal/regulatory issues | 22% | |
| Network complaints | 21% | |
| Vendor lock-in | 18% | |
Sources: Bain IoT customer survey 2016 (n=533), Bain IoT customer survey 2018 (n=627), market participant interviews.
If you wish to learn more on IIOT and how RS Components can help, visit our new resource page on the subject and take your next step.
Other sources: https://goo.gl/WP1sdG
Images : Created by Freepik / Icon made by Freepik from www.freepik.com