Featured products
Factory Automation Sensors
The enhanced RS PRO range of proximity sensors now includes embedded IO-Link variants which allow more data and easier setup.
Sensor Boxes
Find IP67 splitter boxes for M12 connectors, suitable for many industrial environments and compatible with all sensor brands
Ethernet Connectivity
Ethernet is the backbone of most IoT solutions and the RS PRO series of switches & adaptors includes Gigabit speed options.
HMI Displays
HMI displays in 5 sizes from 7.1in to 10.2in, featuring a colour TFT screen, embedded Ethernet, and powered by a Cortex A7 processor.
Wireless Pressure Transducers
Safely monitor pressure across your entire plant - even in hazardous or inaccessible locations - with wireless pressure transducers.
Network Test & Measurement
Make sure your network installation is working correctly and reliably with great value test & measurement equipment by RS PRO.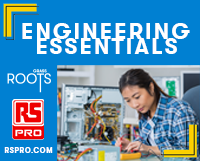 Engineering Essentials for Students – Design and Win!
Design your kit for life and win £5,000 of products for your university
Open to all students studying Engineering and/or Technology related degrees
Closing date 31st May 2022 - Don't miss out!
IoT Solutions
Join RS PRO-BOT on a journey through our range of IoT enabling product and solutions, both in the home office and on the factory floor.
IIoT Range Guide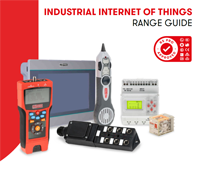 Over 8,400 IoT enabling & smart connectivity products to support you in cre
Embrace the IoT revolution for less with the help of RS PRO
Download and keep our digital guide for future reference
RS PRO Seal of Approval
AUDITED in compliance with industry standards
INSPECTED for durability and consistency
TESTED by leading engineers for guaranteed quality and performance
Discover RS PRO Quality
Audited, Inspected, and Tested. Becoming an RS PRO product is not that easy. Take a trip to our Quality control labs with RS PRO-BOT!
Key ranges available from RS PRO