STMicroelectronics Temperature & Humidity Sensor, Digital Output, Surface Mount, Analogue, ± 0.5 °C, ± 3.5%, 6 Pins
RS Stock No.:

110-6598

Mfr. Part No.:

HTS221TR

Manufacturer: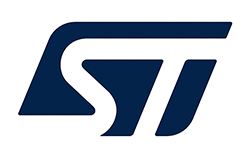 View this category
---
Temporarily out of stock - back order for despatch 28-02-2024, delivery within 2 working days
Price Each (In a Pack of 2)
units
Per unit
Per Pack*
2 - 8
€4.535
€9.07
10 - 98
€3.87
€7.74
100 - 498
€3.34
€6.68
500 - 998
€2.835
€5.67
1000 +
€2.415
€4.83
*price indicative
RS Stock No.:

110-6598

Mfr. Part No.:

HTS221TR

Manufacturer:
Legislation and Compliance
---
Product Details
HTS221 Humidity and Temperature Capacitive Digital Sensor, STMicroelectronics
The HTS221 is a compact relative humidity and temperature sensor. It includes a polymer dielectric planar capacitor structure sensing element and a mixed signal ASIC to provide the measurement information through digital serial interfaces.
HTS221 is available in a small top-holed cap land grid array (HLGA) package, guaranteed to operate over a temperature range from -40°C up to +120°C. It has many uses but some of the main uses include: Air conditioning, heating, ventilation, air humidifiers, refrigerators, wearable devices, smart home products, industrial automation, respiratory equipment and asset tracking. The HS221 also comes pre-calibrated straight from the factory.
Features –
• Tiny 2x2x0.9 mm design
• SPI and I²C interfaces
• 16-bit humidity and temperature data output
• Low power consumption: 2 μA @ 1 Hz ODR
• Selectable ODR from 1 Hz to 12.5 Hz
• High rH sensitivity: 0.004% rH/LSB
• Humidity accuracy: ± 3.5% rH, 20 to +80% rH
• Temperature accuracy: ± 0.5 °C 15 to +40 °C
• 0% to 100% relative humidity range with high sensitivity
• 1.7V to 3.6V supply voltage


Temperature & Humidity Sensors, STMicroelectronics
---
Specifications
| | |
| --- | --- |
| Attribute | Value |
| Sensor Function | Temperature & Humidity |
| Output Type | Digital |
| Interface Type | Analogue |
| Accuracy | ± 0.5 °C, ± 3.5% |
| Mounting Type | Surface Mount |
| Pin Count | 6 |
| Minimum Operating Temperature | -40 °C |
| Operating Temperature Range | -40 to +120 °C |
| Maximum Operating Temperature | +120 °C |
| Minimum Operating Supply Voltage | 1.7 V |
| Maximum Operating Supply Voltage | 3.6 V |
| Package Type | HLGA |
| Length | 2mm |
| Height | 0.9mm |
| Width | 2mm |
| Resolution | 16 bit |
| Dimensions | 2 x 2 x 0.9mm |
Temporarily out of stock - back order for despatch 28-02-2024, delivery within 2 working days
Price Each (In a Pack of 2)
units
Per unit
Per Pack*
2 - 8
€4.535
€9.07
10 - 98
€3.87
€7.74
100 - 498
€3.34
€6.68
500 - 998
€2.835
€5.67
1000 +
€2.415
€4.83
*price indicative